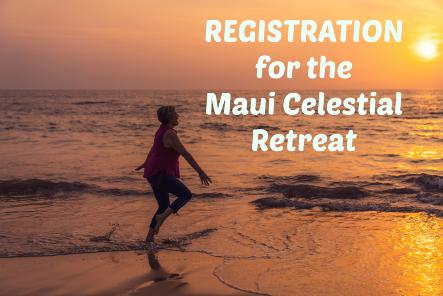 Pay balance in full by check or Venmo & Save $100! 
$4,622* + tax 
$3,999* + tax 
* Hawaii General Excise Tax (GET) is 4.166% on all products and services.
Rooms will be assigned based on registration date.
Note: All bedrooms have their own private bathroom with the exception of the two loft bedrooms in the penthouse, which share a bathroom. There are also 2 half bathrooms also available on the lower level of the penthouse.
Reserve your spot NOW with a $555 down-payment!
Additional Payments
First installment payment is due May 15, 2021
Balance is due on July 30, 2021
Pay balance in full by check or Venmo & Save $100!
Monthly payment plans are also available
Cancellation Policy
Deposit payments are non-refundable. However, your deposit may be applied towards other Finding Your Fiji services if you notify us in writing by June 15, 2021. All cancellations must be made in writing. Cancellations received between January 1, 2021 and June 15, 2021 will result in a total loss of $555 deposit and a loss of 50% of the balance of retreat price. Cancellations received between June 15, 2021 and the trip departure will result in a total loss of funds.
→
Trip insurance is recommended!
Check out
Travel Guard options
here! We strongly encourage purchasing CFAR (Cancel for any reason) Insurance and checking for coverage due to COVID.
We reserve the right to cancel the trip if it is not meeting the trip minimum (if we do so your deposit and payments will be refunded). If the trip is rescheduled due to COVID restrictions, we will roll your deposit and any paid funds over to the new date.
Check out Villa Details & Room Availability here!
Details
Accommodations for Before and After Retreat
For those wishing to spend additional time exploring and enjoying Maui either before or after the retreat, below are accommodation options. You can also check Airbnb or VRBO. 
Several attendees are staying at the Courtyard by Marriott in Kahului on Friday evening. They offer a free shuttle to the hotel from the airport and then we will arrange to pick you up to bring you to the Villa on Monday afternoon. 
Check with our villa, the Wailea Inn to see if they have availability 
iTrip Vacations Maui  
You can look through their website to see availability and options. You also get buy 1 get 1 free activity options when they book with iTrip :)! 
Luana Kai  
My landlord Leslie Brown runs this one & she's awesome
luanakai.leslie@gmail.com 


Koa Resort
2 bedroom/2 bath
Kihei, HI
(owned by a past retreat attendee)  

Maui Vacation Rental
Met these folks at a town party. I haven't seen the place in person but it looks nice.
Terry Rosenstock & Kurt Remy 
terry@yourvacationcondo.com
Terry: 415-816-2671 Kurt: 415-516-0028   (we are 5 hrs earlier than CST)


Reserve your retreat spot NOW with a $555 down-payment!