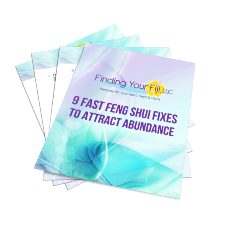 I am so happy you've decided to join the Finding Your Fiji community.

I promise you will have lots of fun here!

My mission is to help you "Find Your Fiji" ~ your dream life, whatever that may be for you.
Feng Shui is all about helping you create an environment that supports your Dreams!

Thanks for trusting me with your email address. I'm 100% spam free,
and will be stepping into your inbox just a few times a month with Feng Shui tips and advice,
decision making dates, special client offers and perhaps a healthy recipe now and then.


     9 Fast Feng Shui Fixes are quick and simple tips that anyone can do to get started in Feng Shui.
    Let's get this party started!  Click here to download your FREE GIFT
I would love to learn more about you, what you're interested in
and how I can support you on your journey to Finding Your Fiji!