Single Office Package
Business Office Shift Package

"All I can say is wow! Since working with Kim Julen, my increase in business has more than paid for my investment
in Finding Your Fiji services. More than that, I feel a calm when I'm in my office I hadn't felt before. Plus, immediately
after making a Feng Shui adjustment for clarity, I organized my desk and have kept it clear since then. Thank you!" 
Elaine Garley, Animal Bridges Prescott, AZ  



Virtual or In Person on Maui or in the Twin Cities metro (when available)



Want to Boost Your Business or Career in a big way?


Learn how to attract new opportunities, bring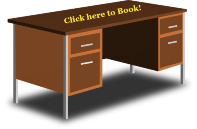 in more business and keep more clients. Plus, mprove your reputation and focus, feel prepared for what's coming and improve your relationships with both partners and clients.

Receive an Accurate Bagua (mental map of your office)

Learn where you have missing pieces and energetically fill those gaps

Discover the command position of your office

Receive suggestions for desk and furniture placement

Learn your positive and challenging directions & how to use them

Includes 60 minute consult + 30 minute follow up & prioritized adjustments
*  

Virtual or In Person on Maui or Twin Cities metro (when available)
Are you ready to SHIFT your business to a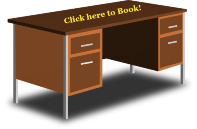 new level? Combining coaching with Feng Shui helps you understand where you are, what you really want and what's holding you back. Kim's signature "SHIFT" process works quickly to unblock stuck energy in your head and in your space and is a powerful tool for attracting the people, circumstances and things you want into your professional life! You'll receive specific adjustments to create an environment that supports you and your employees, gets your business back in the flow and keeps you focused on what you want.
Professional layout of the Bagua  on your office space

Floor Plan Analysis (missing pieces, stair, fireplace, bathroom & door issues)

Learn the optimal placement for your office, sales force, and marketing staff

Increase the flow of opportunities and income

Receive suggestions for attracting and keeping your clients

Discover the command position of your office & best desk placement

Improve your reputation and the cohesion of your work force

Some cure items provided as needed (bells, mirrors, crystals) 

2 hour private consultation + 30 minute follow up phone session

Challenging and positive directions for all owners

Written summary with prioritized adjustments
        * 30 minutes travel time free.  A $25 travel charge will apply for each additional 30 minutes.