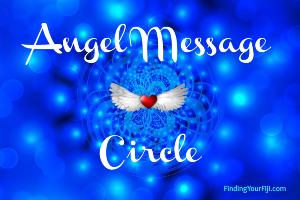 Would like to navigate your life with more ease and grace

Want to "Find Your Fiji" ~ your dream life, whatever that may be for you

Enjoy the energy of Angels and want to connect with them more deeply

Are ready to open up to receiving more intuitive guidance

Love receiving specific action steps

Enjoy the comfort of confirmation



Are seeking a high vibration community of like-minded souls


Members are receiving amazing value. Comments from FB live:

"Thank you for such a beautiful Facebook live🌈 So many beautiful messages and it felt so magical the way everything flowed💖"

"Kim, Thank you SO much your in depth answers to my questions! Lots of great information and suggestions! Love it and so appreciate the information - and you!!"


Lisa Smith participated in my last Angel group and had this to share...

"There were so many butterflies in one spot that I was overwhelmed with delight...that's how I feel lately with divine guidance because of you. I have had more insights, guidance, and "God bumps" in the last few months and my heart just overflows with delight!"


With monthly membership you receive:

Private FaceBook Group to connect with me & like-minded souls

Answers to your personal question 3x a month via FaceBook live


Benefit from the guidance that comes through all other member's questions




Weekly message from Spirit



The FaceBook live sessions  (

$405 value

)
Private FaceBook group value (

$97 though access to me = invaluable

)
Weekly message from Spirit ($100 value)


TOTAL Value is over $600/month!



Try your 1st month for only $9.00! Then only $27/month thereafter   



Space is limited so register NOW to secure your spot!